Lingerie Briefs ~ by Ellen Lewis – Lingerie industry experts & blog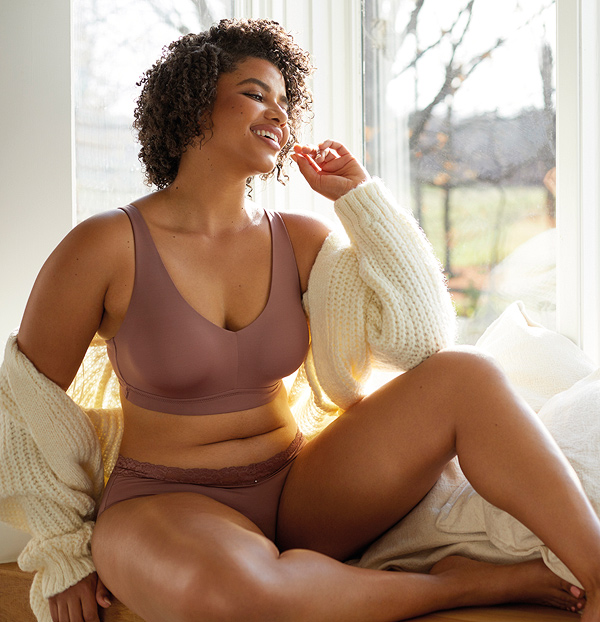 Looking for a smooth, supportive bralette… up to a G cup? Yes please! Montelle's MYSA Cup-Sized Bralette is just what you've been seeking. This everyday, no-show bralette offers elevated comfort in band & cup sizes to fit most women. Ethically made, features include removable pads and adjustable straps in a wire-free styling thats smooths your silhouette under even the clingiest outfits.
"Barely there! So comfortable you don't know it's there but it still provides all … Read More
The post Elevated Comfort ~ Montelle's Mysa Cup-Sized Bralette appeared first on Lingerie Briefs ~ by Ellen Lewis.