Lingerie Briefs ~ by Ellen Lewis – Lingerie industry experts & blog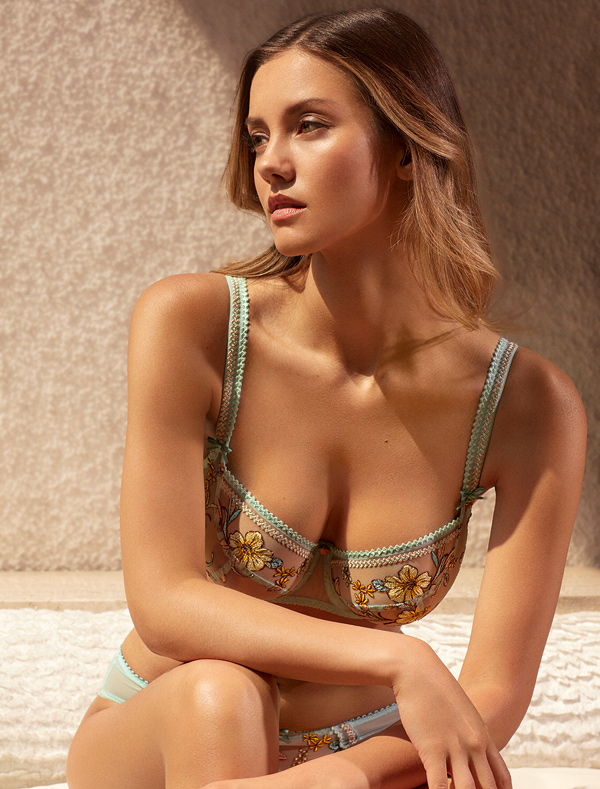 Lauren collection illustrates Empreinte's inspirations for summer 2023, celebrating great French lingerie combining feel-good lingerie with durability. The materials are beautiful and high quality, their designs are put together to the highest standards, and their finishing touches are meticulous.
Lauren enhances your curves in an elegant and refined style. The embroidery on the see-through tulle shimmers, tracing magnificent watercolour flowers in a vivid colour palette. We especially love the pearly button set in golden metal … Read More
The post Empreinte Wows with Lauren Collection for Summer '23 appeared first on Lingerie Briefs ~ by Ellen Lewis.