Lingerie Briefs ~ by Ellen Lewis – Lingerie industry experts & blog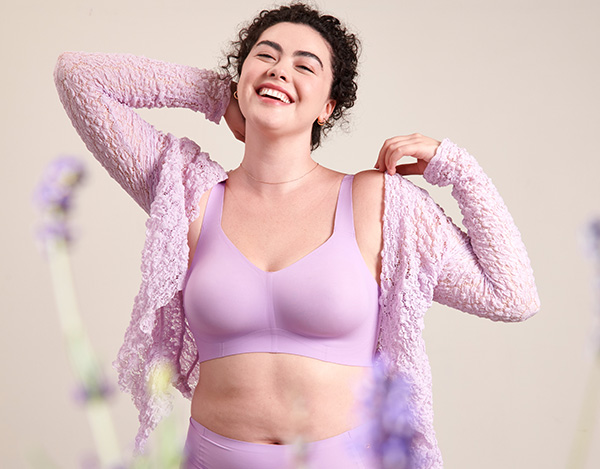 Symbolizing the ease and grace evoked by the scent and sight of a lavender flower, this month Evelyn & Bobbie delivers their best-selling Beyond and Evelyn bralettes in this soft, soothing, serene hue. This is a perfect metaphor for this brand whose signature patented EB Core™ back and side smoothing technology has customers raving about the comfort, support and self-esteem these styles provide.
Beyond is engineered with a hook eye back closure and adjustable straps, … Read More
The post Mood Boosting Lavender: An Evelyn & Bobbie Comfort Color for Spring 23 appeared first on Lingerie Briefs ~ by Ellen Lewis.