Lingerie Briefs ~ by Ellen Lewis – Lingerie industry experts & blog
By ESTELLE PULESTON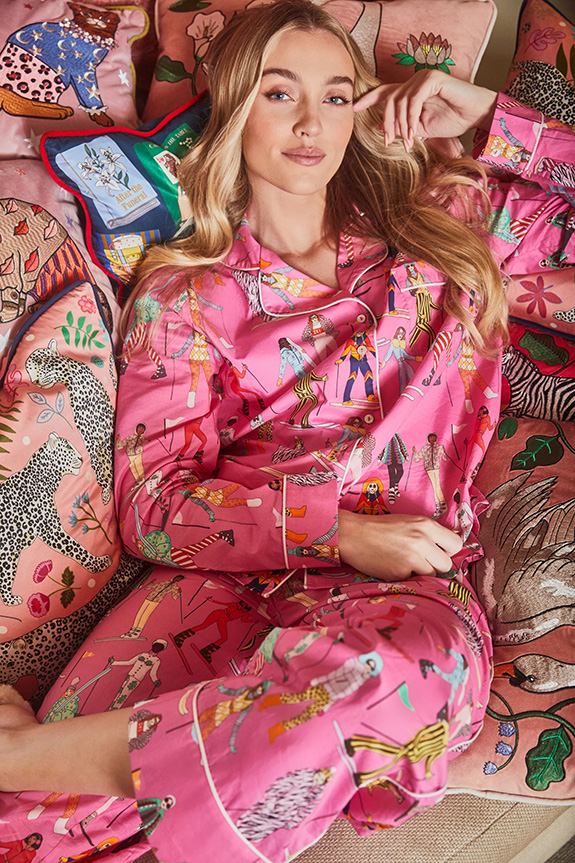 Launched in 2013, Karen Mabon's eponymous label is the place to go for high-end pajamas with a playful vibe. Crafted from silk or premium cotton and decorated in the designer's signature illustration style, this is sleepwear that will satisfy your grown-up self while also delighting your inner child.
A graduate of London's Royal College of Art, Mabon says she has "always loved the eccentricity of high-end fashion, and the contrast of having … Read More
The post Playful Luxury: Sleepwear by Karen Mabon appeared first on Lingerie Briefs ~ by Ellen Lewis.